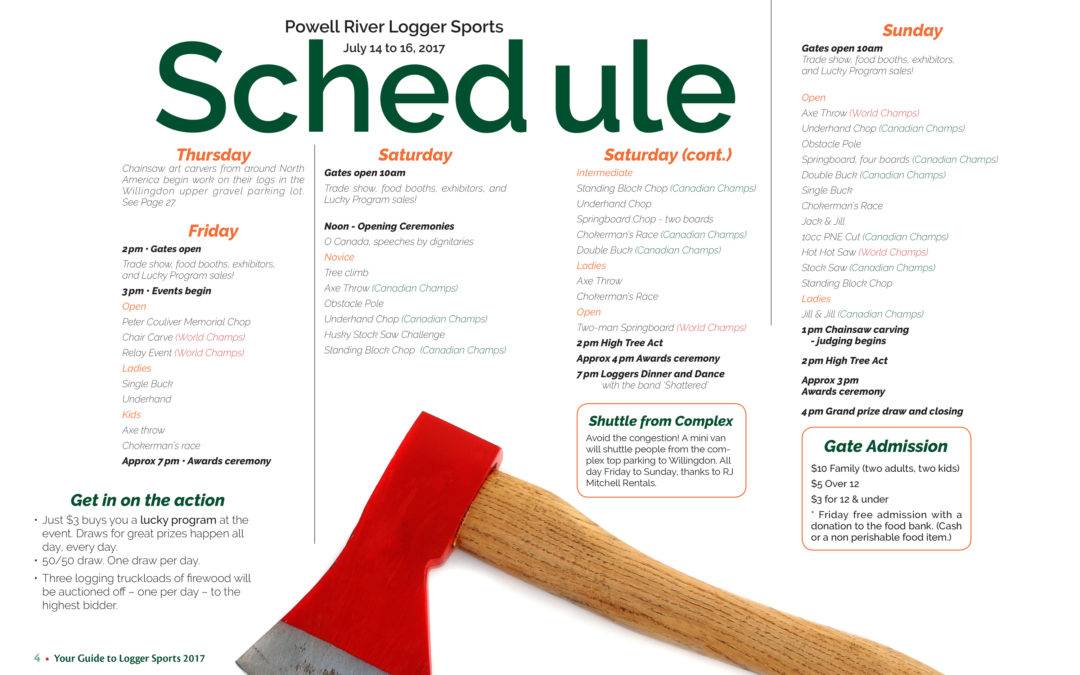 Here is the schedule for the 2017 Powell River Logger Sports. You can also go here to check out the full Guide to Powell River Logger Sports, or download the PDF here. It has profiles, event descriptions and everything you need to know about the July 14 to 16 Powell...
read more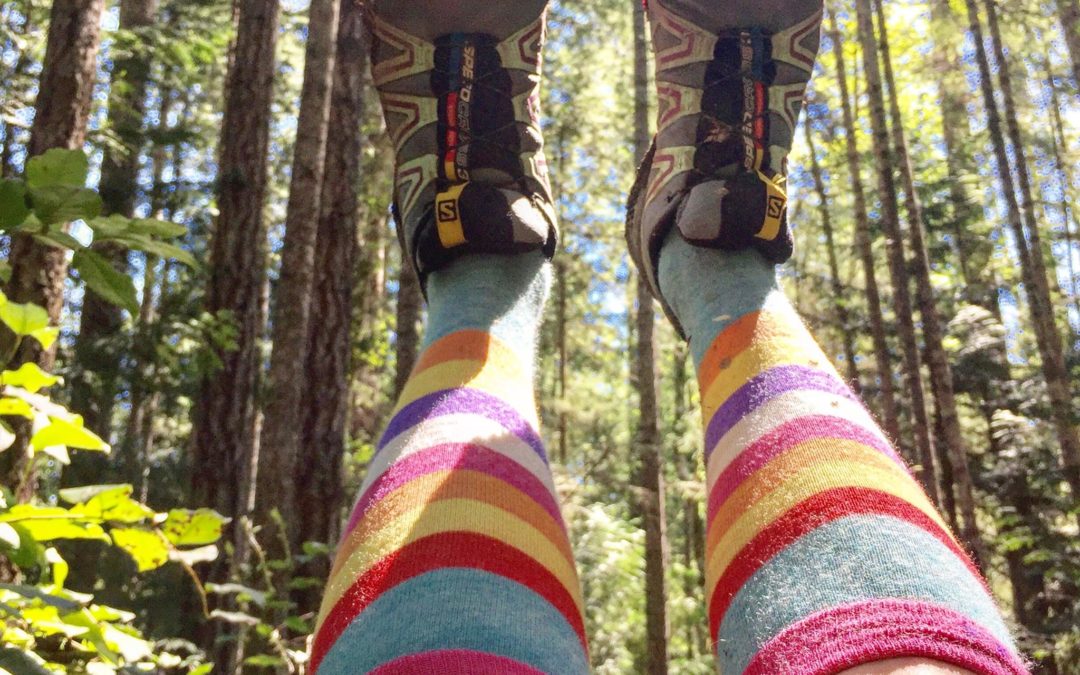 As long as I can remember, running has been where I've felt most comfortable. The feel of my body moving through space, the wind, the matched sound of my footfalls and my own heartbeat.  By Mel Edgar There's a freedom. I don't have to worry about anything: if my face...
read more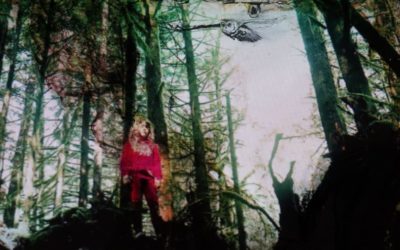 "The forest would know if you believed it was alive. You would sort of detect something in the trail, maybe you would hear a rustling of leaves, and a deer would show you the way a little bit…they may send ambassadors to people who they knew would protect their...
read more
Advertise With Us
Looking for a positive, upbeat publication to market your business? It is time you turned to Powell River Living Magazine, the best place to advertise in Powell River! The magazine is available at more than 60 locations, including all three BC Ferry routes servicing Powell River.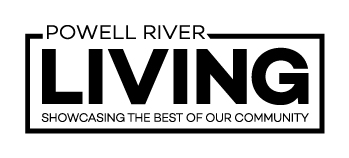 Powell River Living is published 11 times per year by Southcott Communications.
Mailing Address: 7053-E Glacier Street, Powell River, BC  V8A 5J7  604-485-0003
Powell River Living makes a great gift for people with roots in Powell River but are now living elsewhere.
Out-of-town Subscriptions are available for $50. a year, including taxes. Give us a call or submit the form with Subscription in the message.